Saint Clare of Assisi Youth
Due to the cancellation of all classes and programs, the youth ministry program will be working to serve our teens online until our programs resume.
​
The program will focus on a small topic with a brief talk and some questions interspersed within the videos.
God of Mercy, you inspired Saint Clare with the love of poverty, by the help of her prayers may we follow Christ in poverty of spirit and come to the joyful vision of Your glory in the Kingdom of Heaven. We ask this through our Lord Jesus Christ, Your Son, who lives and reigns with you and the Holy Spirit, on God forever and ever
Amen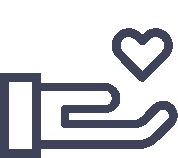 "As young Christians, you are not only a part of the future of the Church; you are also a necessary and beloved part of the Church's present."